YOSHIKAZU ISHIKAWA OF HAKONE GORA MOCHI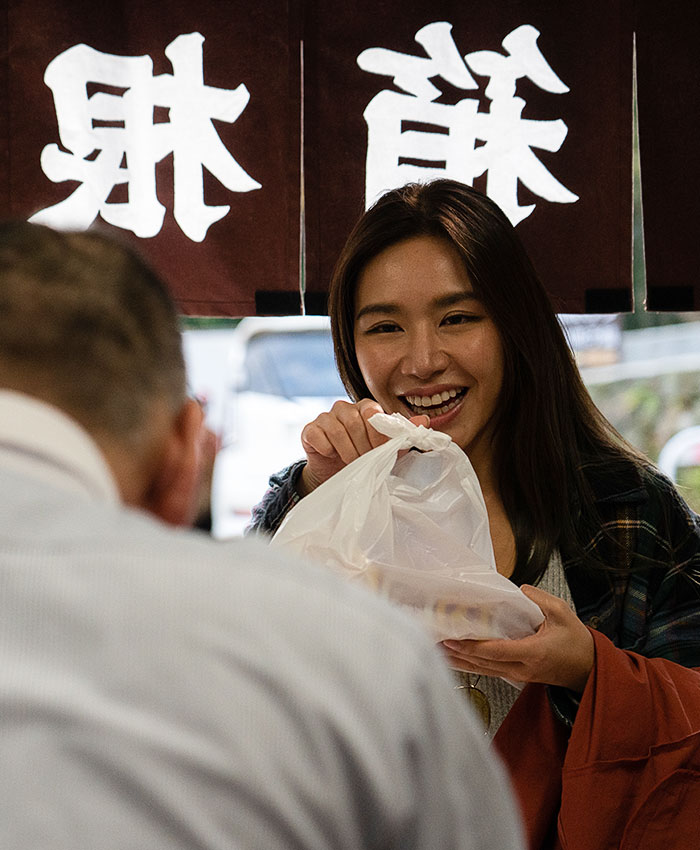 Growing up above a sweets shop may be every child's dream, but Yoshikazu Ishikawa was lucky enough to live it. Hakone Gora Mochi, a wagashi (Japanese sweets) shop just around the corner from Gora Station, was opened by his grandfather in 1936.
For the past six decades, it has been making soft mochi rice treats — with a red-bean-paste filling and a hint of yuzu citrus — according to the same recipe, and Ishikawa is determined to preserve the flavour and the method of producing his shop's speciality. He relates with a grin that some of his customers today tell him they had his mochi 20 or 30 years ago and it tastes exactly as they remember it.
Hakone Gora Mochi is the only shop of its kind in Gora, and its mochi is one of the definitive flavours of the region — an experience truly unique to our neighbourhood. Ishikawa's mochi are so popular with visitors and locals alike that he often sells out, so we are pleased to be able to offer this special mochi as our welcome sweet at Hotel Indigo Hakone Gora.

GLIMMERING BRILLIANTLY...

TRADITION WITH A TWIST...

A TOWN ETCHED IN GLASS...